Technical data:
Equipped with 2.0 litre diesel or 2.3 litre petrol engine
Manual or automatic transmission
24V electrical system
FOX is able to reach top speed of 160 km/h,
Has a range up to 900 kms
VR FOX is a military four-wheel-drive people carrier, developed and adapted to army needs in its very smallest detail. Design and functionality are tailor-made to ensure safety, sustainability and to meet all NATO standards.
Interior of the car has been designed around a soldier, with main focus on easy entry-exit, safety and driving comfort.
FOX is equipped with various high-tech systems that help to navigate through difficult terrain, such as narrow places in forests, swamps and even water up to 1m deep. Vehicle is planned to be equipped with optional rear wheel steering system and Central tyre Inflation system (CTIS)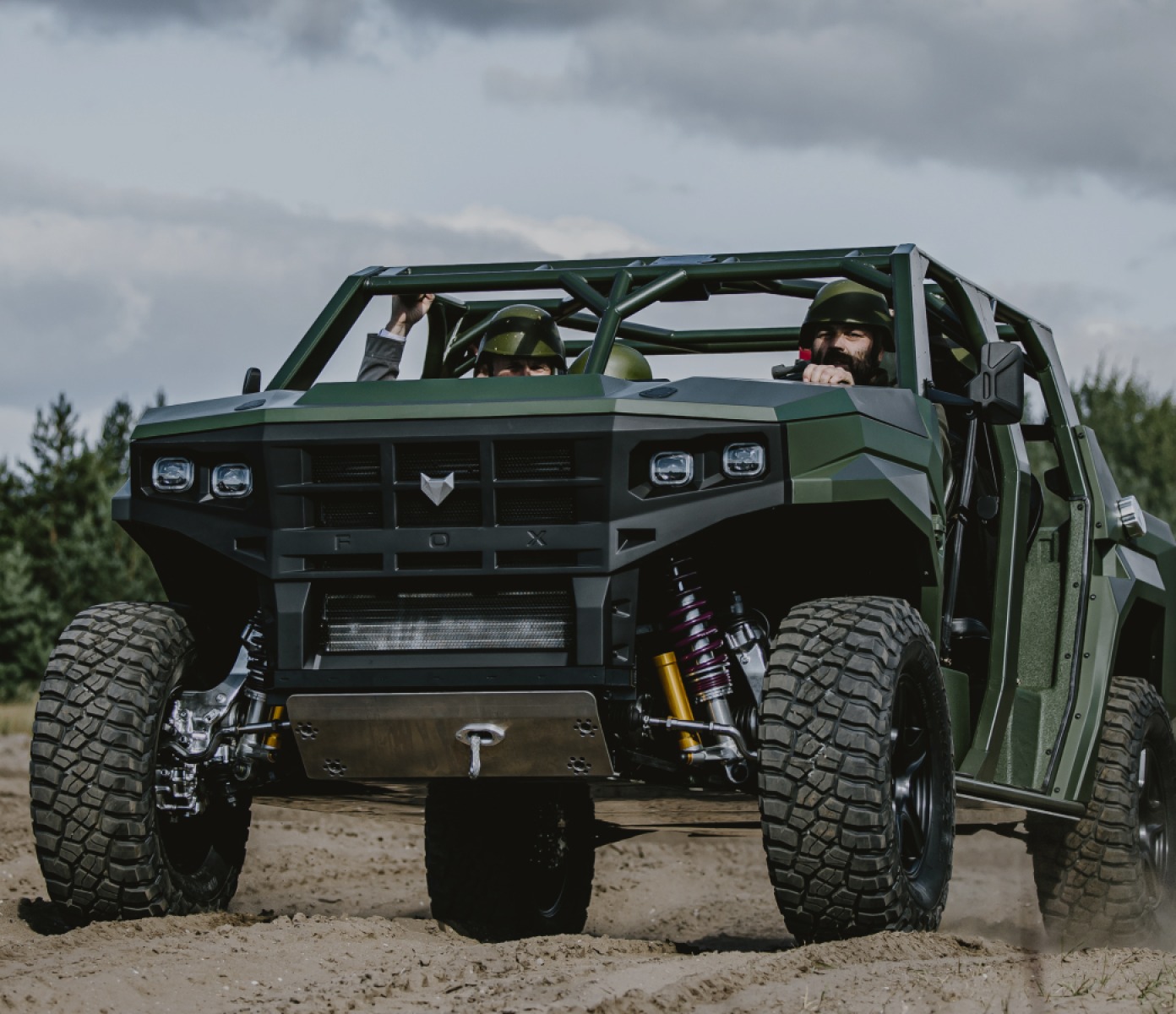 The vehicle has many unified parts, which make FOX easy to maintain and requires much less spare parts.
For example, all 8 suspension arms, all 4 uprights and all 4 shock absorbers and springs are equal in order to simplify supply process and reduce costs
1
winch for both front and rear
4+1
seats + standing place for gun-man
24
volt electrical system for military needs
40
cm of ground clearance
320
HP for top petrol version
350
mm of wheel travel
900
kms of range with full fuel tank
1770
kg net weight
4052
mm length (equivalent to Toyota Yaris)